Damiano Clothing Drive
January 13, 2020

-

January 31, 2020

Bring in your gently used winter items to help the Damiano Center warm up those in need this winter. By bringing in your gently used winter jackets, pants, gloves, hats, boots, or other items, you will not only help Share the Love with those in need, but you will also get a coupon to save an extra 10% on items throughout the store!
For every item you donate, you can receive 10% an item in the store, ie, donate three items and receive an additional 10% off three items. If you don't have anything to donate but still want to help, Trailfitters will donate a pair of socks for every pair that is purchased throughout the promotion.
Not familiar with the Damiano Center or their work? Check out the description below.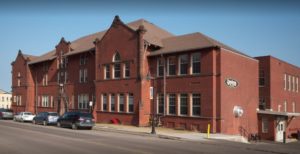 Duluth's Damiano Center is an important resource for people in need throughout our community, offering a variety of programs and services without judgement. Not only does the Center have the largest free store in Duluth, but they are also the largest emergency meal provider in Northeastern Minnesota. Relying heavily on individual donations from members of the community, the Damiano Center needs help to continue its support of those in need.
Throughout the various programs, the Damiano Center has touched many lives in different ways. Here's how:
116,778 meals were served in the Community Kitchen
The Free Store gave away 225,093 items of clothing
The Kid's Kitchen served 2,483 meals and was open 183 days
930 people received apparel to help them attain or retain employment
Over 8,000 volunteer hours were logged for the Community Kitchen and Free Store
Winter is far from over in Duluth. Now is the time to share the love and keep everyone warm for the cold months ahead.